Study in Australia-Get closure to a great future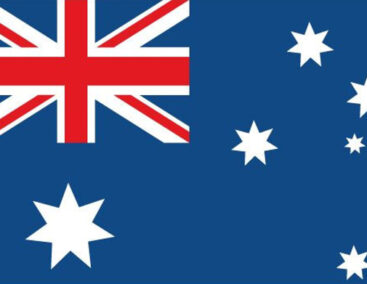 If you choose Australia as your academic destination, you will get closure towards your dream of building a great future. Australia is a developed with a stable economy. International students in Australia get a relaxed home-like environment.
Australia has the highest internet access in the entire world. It has won 15 Nobel prizes. Out of fifteen, eight are in the field of psychology and medicine.
It has beautiful libraries, outstanding training and teaching programs and has world-class laboratories and classrooms. Australian education institutes taught practical skills that are the most demanding in today's world, such as leadership, problem-solving, and critical thinking. Teachers are most professional and expert in their field. They are being selected from all around the world.
International students are protected well in Australia along with their families.
Why Australia attracts international students?
There are four reasons why international students are attracted to Australia:
High-quality education
Great employment opportunities
Proficiency in English language
Use of high technology
With these, the Australian education system is famous for having excellent consultancy services. They are the source of advice and information for the communities and government. They involve themselves in a variety of topics and discuss them with the communities and government.
Australian Institutes have the freedom to design their curriculum and set their goals. That's why there is a massive diversity in the curriculum design and goals in every institute of Australia.
Australian Education cost and requirements:
The cost of education in Australia is just like in other developed countries such as the USA and UK. But Australian education programs are slightly shorter than the educational programs offered in other countries, such as in Australia, the undergraduate program in three years. Still, in the USA, it is for four years. So in this way study in Australia is cost-effective.
To enroll in an Australian university, you should have a certain level of English proficiency and an academic requirement.
Why should you study in Australia?
Here are the five surprising reasons for choosing Australia as your academic destination:
Proficiency in the English language.
It is a beautiful country with lots of greenery which relaxes the nerves.
A straight forward education system with short time degree programs.
Cost-effective in terms of living.
Friendly environment and diverse culture because many international students come to Australia for students each year from all around the world.
Australia is famous for its welcoming environment. International students are protected in Australia under the Australian government overseas protection policy. International students feel safe living in Australia. It is the second home of international students.
If you want to pursue your dream of going to Australia for high studies, you can contact us. All the information of reaching there is not a button away from you. We are a professional education consulting company that helps students make their dream of studying abroad genuine. We comprehensively give all the information. We are here to help you.