Study in UK- Build your future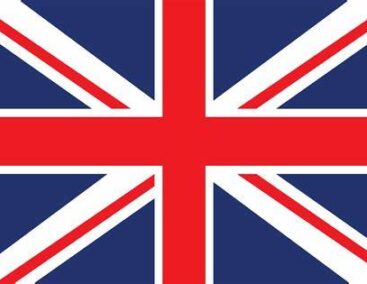 UK is the combination of England, Wales, Scotland, and Northern Ireland. It is a medley of different cultures so in UK you will meet different people and will see lots of cultures. Also, UK has beautiful historical places which attract tourists from all around the world. If you are interested in Culture and history, go to UK.
It is the second most famous educational country after US. It is popular in many educational areas including science, history, culture, art, law, business, management, and finance. UK is a hub of scientific research which attracts best intellectual thinkers of the world.
Why you should study in UK?
A UK degree will boost your resume and will make you stand out of crowd. It will also increase your chances of getting a good job with high salary. UK educational systems push their students to see their full potential. Students who choose to get their higher education from UK educational institutes are the most productive, knowledgeable, skillful, problem solver and analytical thinkers. They always think out of the box. Also, getting education from the best institutes of the world make them more confident than rest of the students. Other benefits of studying in the UK include:
1. Freedom to choose from different areas of studies:
UK education system allows students to choose subjects from different undergraduate and graduate programs so they can create a degree according to their needs and interests for themselves. This unique feature of UK education system attracts students from all around the world and that's why the numbers of international students are rapidly growing in the UK. UK has countless university where you can get best education of the world and their standards are same as Oxford and Cambridge universities that are renowned all around the world.
2. Chance to learn the most demanding skills:
No one can succeed without any skill. There are some skills that are really important to get success in both professional and personal lives. Those skills are communication skills, problem solving skill, leadership and analytical thinking. Wherever you will apply for the job, you will be expected to have these skills. Fortunately, getting education from the worlds renowned institutes allows you to learn them. English language is the most important language in today's world and when you get education from the country where English is the native language you will become exceptionally proficient in it and can easily communicate with others.
3. High earning opportunities:
Experience matters most when you apply for the job. Luckily, UK education system allows students to work up to 20 hours per week along with their studies. So you can get work experience along with your studies which will increase your chances of securing a good job. With this, you will also develop your personality and will time management skill which is most important for becoming successful.
4. Time saving and affordable:
UK education system has 3 years undergraduate programs and 1 year post graduate programs while in other countries undergraduate programs are of 4 years and post graduate programs are of 2 years. Enrolling in UK education institutes allow you to complete your studies in less time which will save your money. With this, UK education system also offers different scholarship and loan programs to support international students who want to study in the UK.
---
​